Yes, I Have Blind Spot is a post from Bekki @ A Better Way to Homeschool where we learn to train
our children to become lifelong learners. If you have enjoyed this post,
be sure to follow Bekki on YouTube, Twitter, Facebook, Pinterest, and Google+!
Did you ever walk right by something really interesting,
but miss it altogether?
I do this all the time!
(Just ask my poor family)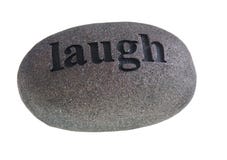 Actually I am quite clueless to my environment. I say this with the confidence that this "blindness" helps me have more grace with others. I am able to focus on people's hearts and attitudes rather than what they are wearing or what their house looks like.
Yes, that's right. You can invite me over to your house when it's a mess and I would not see it!
(I will share some of my most embarrassing blind spots below.)
With myself in mind, I would like to give you a slow tour of the right side of this website.
See those little colorful squares to the right of my articles? I have you in mind as I partner with each and very one of those companies. (This is where I would say, wow… I never saw those before!) Those squares are called "buttons". When you click on them, they take you to a valuable resource.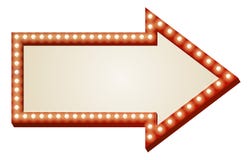 Well, I think they are valuable! That's why I chose each one.
We all love sharing resources right?
I am going to do a "Meet the Sponsor Monday" Series.
I am really excited to spotlight each merchant and share my favorite products, homeschool resources, or cool facts about them.
While I do have a business relationship with most of them, I think it's a good match.
I remain committed in my mission to come alongside and encourage and equip new and frustrated homeschoolers.
I will only partner with companies that offer stellar products or services that I myself would use.
So get ready to meet these amazing companies!
Up first, Melissa and Doug… I can hardly wait until next Monday!
Top 4 list of "Bekki's Embarrassing Blind Spots. (In random order)
************************************************************
One of my dearest friends told me once that her husband had shocked her by shaving off his beard. I casually said, "He had a beard?" She almost died laughing at me (In love, of course). Our families spent years together. Apparently even she had never seen him without a beard.
*************************************************************

Once I walked into my mom's house to visit. I walked through the entry, passed the huge open living room and into the kitchen. She looked tired and was pouring a glass of iced tea, so I asked her what she was up to that day. She gave me a funny look, grabbed me by the arm and walked me back to the open living room I had just passed. Yep. That's right. Christmas tree, piles of lights and about 20 boxes of decorations and village sets All Over the Room. I didn't even see them!
*****************************************************************************
Same dear friend as above asked me to run and get something from her van while she watched the kids on the swings. I looked at the parking lot and then back at my friend. I had no idea which one was hers. I could not even remember what color it was! (Yes, she laughed at me again!)
*****************************************************************************
I was giving a new friend directions to my house while sitting in a parking lot. She asked me, "what color is your house?" (Big sigh).
Even though I had lived in this home for 4 years, I honestly had no idea!